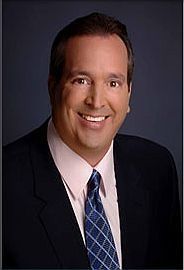 Providing Personal, Professional, Customized, Easy to Understand Wealth Management.
2012, 2014 Five Star Wealth Manager. Top 7% in Nation
Bloomberg Radio National Market Commentator
CBS News/KYW News Radio Market Commentator
Author: Live Long Live Rich: Creating Your Retirement Paycheck! 9 Volume Series
For over 25 years I have been helping individuals and families with retirement investment and income planning.
I spend time to get to know my clients and what their goals, risk tolerance and desires are. I use conservative and proven tactical allocation techniques to invest, review and recommend adjustments in your retirement portfolios to ever changing market conditions.
Most importantly, I will take the time to understand you and your family's needs before I help you make any financial decisions.
I have an Accredited Wealth Management Degree from The Wharton School, University of Pennsylvania. I have written nine books on retirement income. My book, Live Long Live Rich: Creating Your Retirement Paycheck, has sold over 40,000 copies many to professional financial planners.
Focusing on retirement, I have appeared on over 240 Radio Stations Nationwide, The Wall Street Journal, Marketwatch.com Fox News, CNN Headline News, The Dow Jones News Service and hundreds more as well as many television shows, magazines and newspapers. I can also be heard daily on KYW News Radio 1060 AM, Philadelphia providing analysis on current financial events.
Please contact me and let's talk about your financial needs and goals to see if we can help.